SAP Cloud Platform
Now Mobile and Cloud are in the core of SAP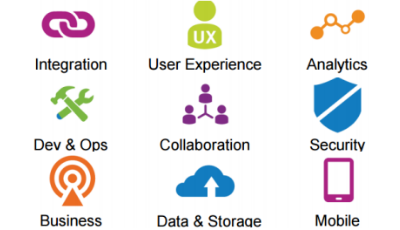 The way to use SAP has changed and SAP Cloud Platform represents this new approach. This PaaS (Platform as a Service) offering from SAP is designed to build and run any kind of app, extending the on-premise system's behavior, working multi-device full offline and even connecting with non-SAP systems.
What exactly is SAP Fiori?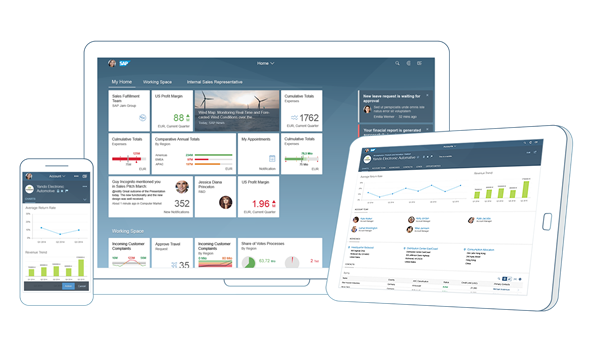 Fiori is not only a set of mobile apps for the most used SAP functions that works seamlessly across devices. With Fiori you can also build apps that are based on the same design principles and keep the Fiori Look&Feel. We build Fiori apps following the SAP UX paradigm to have apps ready in a cost-effective way.
SAP Apps Experience
Sap App Center
The business model suggested by the new cloud app trend, consists of identifying business needs and standardizing them to allow customers to find them officially on SAP App Center.
OUTSTANDING CASES

American Sugar
American Sugar Refining, Inc. is a large cane sugar refining company, with a production capacity of 6.5 million tons of sugar and a full line of food service products.

Mercedes Benz
Mercedes is known since 1926 for the fabrication of luxury vehicles. Headquartered in Germany, the company owns factories in over more than 30 countries for high-quality car production.

Merck Group
Merck Group is a German multinational pharmaceutical, chemical and life sciences company headquartered in Darmstadt, with around 50,000 employees in around 70 countries.

Owens Illinois
Owens-Illinois Inc. is a Fortune 500 company that specializes in container glass products. Today it is one of the world's leading manufacturers of packaging products.

Finning - CAT
Finning is the world's largest Caterpillar dealer, selling, renting and providing parts and service for equipment and engines to customers across diverse industries

Lhoist
Lhoist Group is a global leader in lime, dolime and minerals. The group is present in the US, Belgium, Germany, Brazil and 21 other countries worldwide.

Nissan
Nissan is a Japanese multinational automobile manufacturer headquartered in Nishi-ku, Yokohama. The company sells its cars under the Nissan, Infiniti, and Datsun brands.

Invista
Invista is an American major integrated fiber, resin and intermediates company. It has about 10,000 employees in over 20 countries worldwide.

LATAM Airlines
LATAM is a South American airline holding company incorporated under Chilean law and headquartered in Santiago, Chile with subsidiaries in Argentina, Brazil, Colombia, Ecuador, Paraguay and Peru.

Mohawk Industries
Mohawk (NYSE: MHK) is an American flooring manufacturer based in Calhoun, GA that produces floor covering products for residential and commercial applications in NA and Europe.

JBS USA
JBS is an American food processing company and represents the world's largest processor of fresh beef and pork, with more than USD 50 billion in annual sales as of 2019.

Petrobras
Petrobras is a semi-public Brazilian multinational corporation in the petroleum industry headquartered in Rio de Janeiro, Brazil and ranked 58 in the Fortune Global 500 list.

Georgia-Pacific
Georgia-Pacific is an American pulp and paper company based in Atlanta, Georgia, and is one of the world's largest manufacturers of tissue, pulp, paper, packaging and related chemicals.

Elementia
Elementia produces and sells building materials for the construction sector in the Americas. Its Cement division provides grey and white material under a variety of well-known brands.

Arauco
Arauco is one of the main forest companies in the world. With 40 years of history, it is a reference in sustainability and innovation

Braskem
Braskem is a petrochemical company with operations in Brazil and the USA. The company has become a major player in the international petrochemical market (8th largest resin producer worldwide).

Compass Group
Compass is a global food & support services company with headquarters in the UK and operating in more than 50 countries. Its service chain involves 500,000 people to satisfy the final consumer.

Isola Group
Isola Group, headquartered in Chandler, AZ,, is a global producer of high-performance materials for the communications, computing, medical, military, aerospace and automotive industries.

Simpson Strong-Tie
Simpson Strong-Tie is an American metal producer based in California offering engineered structural connectors, fasteners, lateral-force resisting systems and related products.

Antofagasta Minerals
Antofagasta Minerals is the main Chilean private mining group, and one of the ten major copper producers worldwide.

Codelco
CODELCO (Corporación Nacional del Cobre de Chile or, in English, the National Copper Corporation of Chile) is a Chilean state owned copper mining company. It is currently the largest copper producing company in the world.

CMPC Tissue
CMPC is, according to Forbes Global 2000-2018 ranking, the biggest pulp & paper company worldwide. The group operates four business centers: Forestry, Pulp, Paper and Tissue.

FEMSA - Coca-Cola
Femsa is a multinational beverage and retail company that integrates the largest independent Coca-Cola bottling group in the world and the largest convenience store chain in Mexico.

Nvidia
Nvidia Corporation is an American multinational technology company that designs graphic processing units (GPUs) for the gaming, professional, mobile computing and automotive markets.

Baillie Lumber
Baillie Lumber is one of North America's largest hardwood lumber manufacturers, distributors and exporters. Founded in 1923, it has become a renowned international hardwood manufacturer.

CAP
CAP Group is the main producer of iron-ore, steel and pellets in the Pacific Coast, and the most important steel processor in South America.

Grupo Kuo
Grupo Kuo is a mexican industrial and commercial global holding company. It holds shares of entities located in Mexico, USA, Spain, Belgium and China for manufacturing and sale of consumer goods.

São Martinho
São Martinho Group is the main sugar and ethanol producer in Brazil, also generating electric energy, RNA and subproducts. The group also works in conjunction with Amyris Biotechnologies, supplying its production plant for the chemical industry.

ENAP
ENAP is a state-owned chilean company, engaged in the exploration, production, refining commercializing hydrocarbons and derivatives. Across the different subsidiaries, the business involves activities in Chile, Argentina, Peru, Ecuador, Iran and Egypt.

Cencosud
Cencosud is one of the biggest and most prestigious Retail clusters in Latin America. With active operations in Argentina, Brasil, Chile, Peru and Colombia, it develops a successful multi-format strategy that employs more than 140,000 people.

Monterrey Institute of Technology
The Monterrey Tec is a multi-campus private university based in Monterrey, Mexico.with 36 campuses throughout the country and one of the most prestigious universities in Latin America.

Grupo Santa Cruz
Santa Cruz Group is a pharmaceutical products distributor and retailer in Brazil, including different subsidiaries with an approximate USD 4+ billion revenue.

Concha y Toro
Founded in 1883, Viña Concha y Toro is Latin America's leading producer and occupies an outstanding position among the world's most important wine companies, currently exporting to 145 countries worldwide.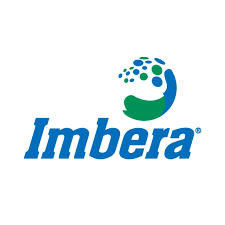 Imbera Cooling
Imbera s the #1 global commercial refrigeration manufacturer, exporting to 45 different countries and providing equipment maintenance in 9 of them, including the US and Canada.

Construmart
Construmart is a retail group devoted to tool distribution, with operations across all Chile and working as part of the Hammer private investment group.

SMU
SMU S.A. operates a chain of supermarkets in Chile and Argentina. It holds supermarkets under the Unimarc, Mayorista 10, Alvi, Ok Market and Telemercados brands.

Belagrícola
Belagrícola is one of the major suppliers in Brazil for the agribusiness producer. The company works today with approximately 15.000 producers in the states of Paraná, São Paulo and Santa Catarina.

Copersucar
Copersucar is the world's largest sugar and ethanol company and one of the most important exporters worldwide, with a capacity of more than 10 billion liters of ethanol.

Citrosuco
Citrosuco is the largest global producer of orange juice concentrate, with about 45% of the product market in Brazil and 25% in the world.

IANSA
Iansa is one of the main agro-industrial groups in Chile, specialized in the commercialization and production of sugar and beet sub products.

Mall Plaza
Mall Plaza is a chain of malls operated in South America by the Falabella Group. It consists of large regional shopping malls anchored by multiple department stores and hypermarkets.

Essbio
Essbio is a chilean water-supply company that operates in the O'Higgins region. The company handles drinkable water distribution and wastewater treatment.

Esval
Esval is a chilean water-supply company, in charge of drinkable water distribution and wastewater treatment in the region of Valparaíso, Chile.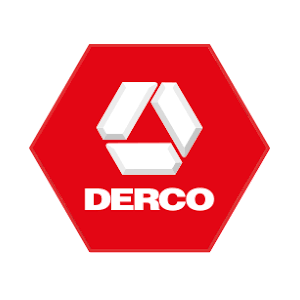 Derco
Derco imports, distributes, and sells vehicles, including passenger cars, sedans, trailers, sports vehicles, and SUVs. It also provides finance and insurance services in Chile.
CCU
CCU is a Chilean producer of diversified beverages. It is Chile's largest brewer and of the main soft drinks, wine mineral water, nectar and pisco producers in Chile and the region.

Usiminas
Usiminas is one of the largest producers of steel in the Americas, with major steel mills in Brazil and a total capacity of 9.5 million metric tons of steel per year.

Paranapanema
Paranapanema works with primary copper smelting and refining, as well as with the production of semi-manufactured copper products and its derivatives. It is the only company in Brazil that transforms mineral copper into metal.

Carozzi
Carozzi is a chilean multinational company, specialized in the food industry. It is one of the largest groups in Latin America, with a diversified offering: pastas, chocolates, cookies, drinks, sauces, flour and desserts.

Agrosuper
Agrosuper is a holding of different chilean alimentary brands, devoted particularly to production, distribution and commercialization of fresh and frozen food, derived from fish, pork and chicken.

SAAM
SAAM is a chilean, multinational company that delivers integrated services to exporters and importers, through port terminals, tugboats and logistics. Today, it is one of the main operators in America, with 11 ports across the US and Latin America

SALFA
Salfa operates in Chile representing major brands in trucks, engines, vehicles for agribusiness, automobiles, tires, batteries and also a leasing offering through the Salfa Rent service.

Orizon
Orizon is part of Copec Group - uno of the major business holdings in South America - with investments in the forest, fishing and energy sectors. Orizon in particular operates with the fishing and commercialization of canned products.

Colbún
Colbún is a utility company in Chile engaged in the electric power transmission segment. Today Colbún S.A. generates a total of 2514 MW, of which 1274 comes from hydropower and 1236 from fossil fuels plants.

Montes Del Plata
With swedish-finnish and chilean capitals, Montes del Plata is the most important investment in the history of Uruguay. It owns plantations in 11 departments, supplying its main plant that produces and exports Eucalyptus cellulose pulp.

Metrogas
Metrogas is the main supplier of natural gas in Santiago, the capital of Chile. If offers energetic solutions focused on environmental sustainability. A major part of its operation is controlled by the global group CGE.

Ancap
Ancap is a state-owned Oil & Gas company, involved in the production of petroleum products, Portland cement and alcoholic beverages. Its refinery has a capacity of 50,000 barrels per day.

Enaex
As part of the Sigdo Koppers Group and with more than 94 years of experience in explosives, it is the third ammonium nitrate producer globally, and the first blasting service provider en Chile.

Transelec
Transelec is the main supplier of electric transmission systems in Chile, and the biggest company operating lines and sub-stations at 500 kV and 220 kV in the country.

Randon
Randon is a corporation built by nine companies with headquarters in Caxias, Rio Grande do Sul, Brasil. Today, Randon is a global reference in transport pieces manufacturing.

Jumex
Jumex is a brand of juice and nectar from Mexico, also popular in the United States. It produces fresh and preserved fruit juices, nectar, children's drinks, milk, smoothies and energy drinks.