SAP Cloud Platform
Now Mobile and Cloud are in the core of SAP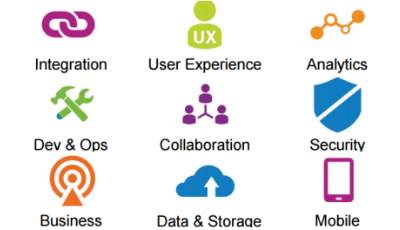 The way to use SAP has changed and SAP Cloud Platform represents this new approach. This PaaS (Platform as a Service) offering from SAP is designed to build and run any kind of app, extending the on-premise system's behavior, working multi-device full offline and even connecting with non-SAP systems.
What is SAP Fiori?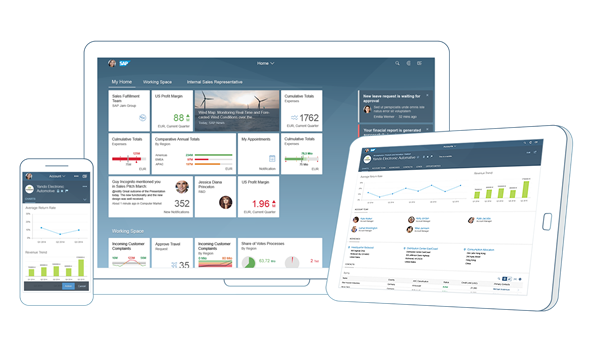 Fiori is not only a set of mobile apps for the most used SAP functions that works seamlessly across devices. With Fiori you can also build apps that are based on the same design principles and keep the Fiori Look&Feel. We build Fiori apps following the SAP UX paradigm to have apps ready in a cost-effective way.
SAP Apps Experience
Sap App Center
The business model suggested by the new cloud app trend, consists of identifying business needs and standardizing them to allow customers to find them as "SAP Certified" Solutions on SAP App Center.
OUTSTANDING CASES

Arauco
Arauco is one of the main forest companies in the world. With 40 years of history, it is a reference in sustainability and innovation

Cencosud
Cencosud is one of the biggest and most prestigious Retail clusters in Latin America. With active operations in Argentina, Brasil, Chile, Peru and Colombia, it develops a successful multi-format strategy that employs more than 140,000 people.

Compass Group
Compass is a global food & support services company, operating in more than 50 countries. Its service chain involves 500,000 people to satisfy the final consumer, conferences, hospitals, colleges and mass events.

CAP
CAP Group is the main producer of iron-ore, steel and pellets in the Pacific Coast, and the most important steel processor in South America.

Metrogas
Metrogas is the main supplier of natural gas in Santiago, the capital of Chile. If offers energetic solutions focused on environmental sustainability. A major part of its operation is controlled by the global group CGE.

São Martinho
São Martinho Group is the main sugar and ethanol producer in Brazil, also generating electric energy, RNA and subproducts. The group also works in conjunction with Amyris Biotechnologies, supplying its production plant for the chemical industry.

IANSA
Iansa is one of the main agro-industrial groups in Chile, specialized in the commercialization and production of sugar and beet sub products.

Montes Del Plata
With swedish-finnish and chilean capitals, Montes del Plata is the most important investment in the history of Uruguay. It owns plantations in 11 departments, supplying its main plant that produces and exports Eucalyptus cellulose pulp.

Enaex
As part of the Sigdo Koppers Group and with more than 94 years of experience in explosives, it is the third ammonium nitrate producer globally, and the first blasting service provider en Chile.

Transelec
Transelec is the main supplier of electric transmission systems in Chile, and the biggest company operating lines and sub-stations at 500 kV and 220 kV in the country.

Concha y Toro
Founded in 1883, Viña Concha y Toro is Latin America's leading producer and occupies an outstanding position among the world's most important wine companies, currently exporting to 145 countries worldwide.

Agrosuper
Agrosuper is a holding of different chilean alimentary brands, devoted particularly to production, distribution and commercialization of fresh and frozen food, derived from fish, pork and chicken.

Masisa
Masisa is a wood products company, with manufacturing operations in the United States and Latin America. The production is oriented mainly to solid wood and boards, representing the second largest company in its sector.

ENAP
ENAP is a state-owned chilean company, engaged in the exploration, production, refining commercializing hydrocarbons and derivatives. Across the different subsidiaries, the business involves activities in Chile, Argentina, Peru, Ecuador, Iran and Egypt.

SAAM
SAAM is a chilean, multinational company that delivers integrated services to exporters and importers, through port terminals, tugboats and logistics. Today, it is one of the main operators in America, with 11 ports across the US and Latin America
Carozzi
Carozzi is a chilean multinational company, specialized in the food industry. It is one of the largest groups in Latin America, with a diversified offering: pastas, chocolates, cookies, drinks, sauces, flour and desserts.